You are looking for a product, a brand, a reference :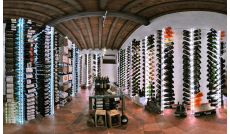 Wine Storage Solutions
Whether for your cellar or your home, discover our range of modular storage solutions and wall racks for your bottles. Arrange and store your bottles as you please in our wood, steel, clay, stone or ceramic racks. We also offer solutions for storing wooden wine cases.
Sort by : Products per page