You are looking for a product, a brand, a reference :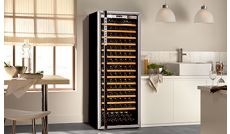 Second Choice Wine Cabinets
Are you looking for a wine cabinet for a garage, basement or cellar? Is price more important than appearance? You can select from our range of seconds.  These Cabinets are in perfect working order but with slight imperfections such as to their colour, polyeurothane foam coming over the edges or damage to packaging.
Sort by Products per page
Second Choice Wine Cabinets
13 result(s)
Sort by : Products per page
Your wine storage solution
in under a minute
Need advice?
Our experts are here to help you